The Hangout Marketing Challenge
I was recently watching a Google+ Hangout that included guest speaker Gary Ryan Blair about using Google Hangouts for marketing your brand. The Hangout Marketing Challenge opens on October 4th and claims to help those who are experts or novices to understand what Google Hangouts are the next big thing in Online marketing. There are some pretty good articles on what Google Hangouts are and various ways to use them from business and personal reasons. I found this great article at Social Media Examiner that does an amazing job at explaining the opportunities with Google Hangouts.
A Google Hangout is a tool that allows you to have a group conversation. You can capture photos, share your screen, and message friends. You can also turn any Hangout into a live video call with up to 10 friends. It's essentially Skype for more than 2 people. Once you hit the "broadcast" button on your Google Hangout, your Google+ connections can watch your video live on your Google+ page. The video will also be posted to your YouTube account to allow for promotion after you've held your Hangout. .. read more at more at Constant contact
You can watch the YouTube video below to learn more about the Hangout Marketing Challenge.
One more Youtube Video on Hangout Marketing Challenge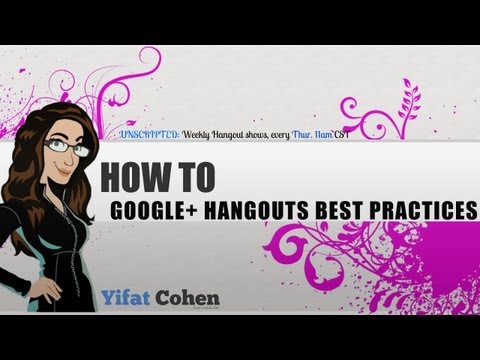 If you are wanting more information check out the resource below:
Related articles